Martha Bannon
Essex, Massachusetts, U.S.A.
Decorative Accessories, Furniture and Paintings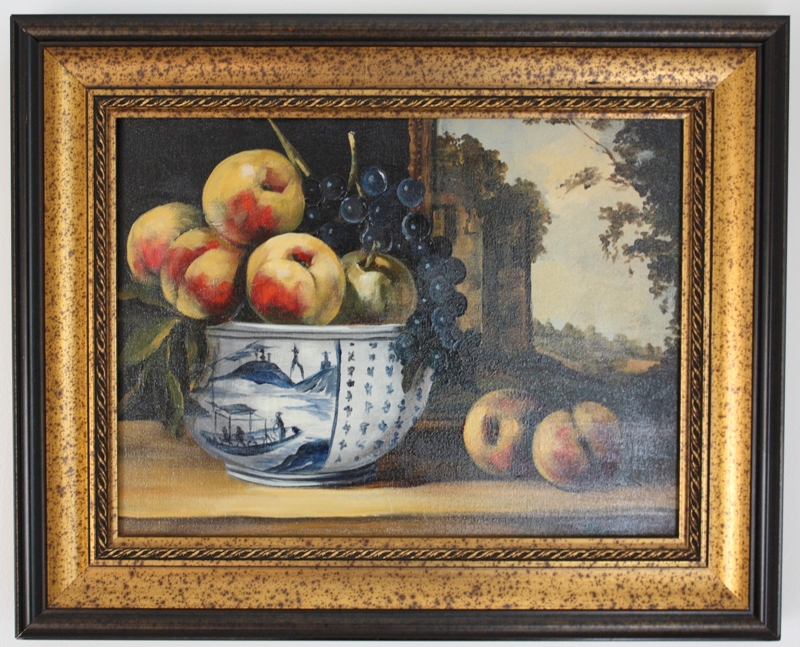 "Apples & Grapes"
Original Acrylic, 12" x 16", Framed
Prices for the works on this page range from $750.00 - $1,050.00. Please contact us for availability and current pricing.

"Flowers and Angel"

Original Acrylic, 24" x 18", Framed

Click on pictures to see a larger view

"Holding the Flowers"

Original Acrylic, 16" x 20", Framed
Biography
Martha and Emily have been in business for fourteen years slowly building a reputation throughout New England by word of mouth, each year drawing more and more attention for their unique and beautiful offerings. Recently, their work has earned national recognition in Traditional Home, Better Homes and Gardens as well as being featured in the design section of the Boston Globe Magazine.
Martha received her BFA from Massachusetts College of Art. Her work has been sold to Domain, Jordan's Furniture and the Women's Industrial Union in Boston. She has also sold nationally through the Sugar Hill Catalog as well as licensed designs for The Essex Collection.
Emily is a graduate of Endicott College. She has extensive sales and retail management experience as well as being a former flight attendant for Delta Airlines. Emily is an integral part of the creative process with a keen understanding and eye for design.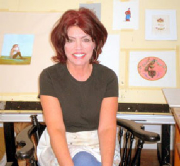 Martha Bannon
Web design JJMM, Copyright © 2008 - 2012 LvL Gallery, All Rights Reserved.
Images are property of LvL Gallery or the artist and may not be reproduced without our written consent